our beautiful california weather is proof that spring is early this year! i guess
the groundhog
was right! :)
on saturday, we drove 50 minutes to half moon bay. we went to the beach, watched the boats in the harbor, ate fish and chips, explored the tide pools at moss beach and watched a gorgeous sunset on a patio overlooking the ocean wrapped up in blankets. it felt like we were on vacation! i wish the weekends were longer...
half moon bay
oh, i don't think i ever mentioned that i won
my awesome shirt
on busy bee lauren's
blog
! i love it! (the shirt
and
lauren's blog) :)
we ate lunch at barbara's fish trap.
it was a little too touristy and a little too expensive for being a mom and pop/hole in the wall type restaurant... but, it was fun to be right on the water.
after lunch, we went to moss beach and explored the tide pools. we saw hermit crabs, sea urchins and harbor seals. it was so neat! i really want to go back there when it's even warmer and i wear a bikini and swim. (it's still to chilly for that.)
sandals in february. (which also means its time for a pedicure!)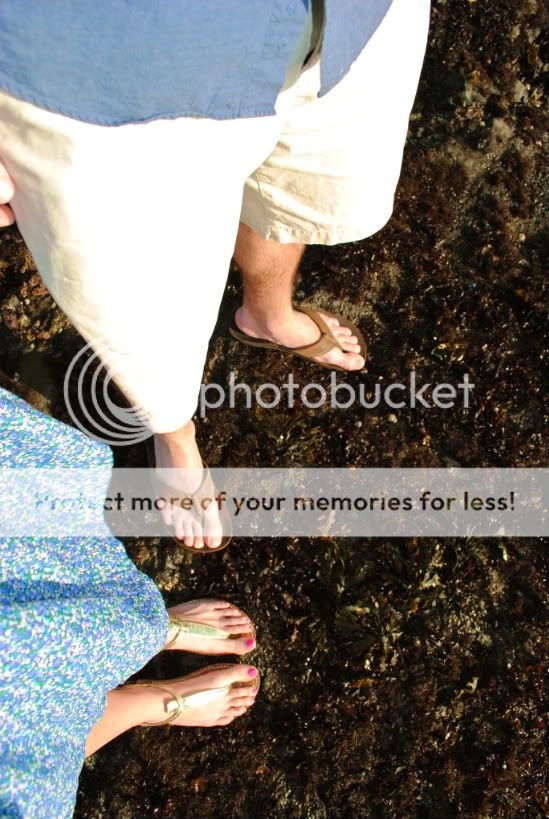 after exploring the tide pools, we stopped at moss beach distillery for some cocktails. their patio was on a cliff overlooking the bay. the temperature usually drops quite a bit a night here, but no worries! they had fire pits and blankets that you could cozy up in.
it was perfect.